Many of us have had this experience, our lovely 20-year-old daughter suddenly starts dating a divorced man in his 30s, this is worrying as he has joint custody of his two children, and like all mothers. you are wondering where this will end, and what his motivation is.
---
Find Affordable Fashion. Affordable Fashion for Men & Women. High Discounts & Quality Assurance. 
Special Promo code for my readers: NEWCHICAFF01 (Get a free gift and use 20% OFF coupon now)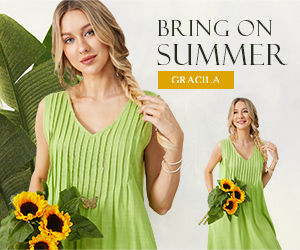 ---
CHALLENGES OF DATING A DIVORCED MAN IN HIS 30S
The first thing to do is to sit down with your daughter and have a chat about why she enjoys this man's company so much, and what she is getting out of the relationship. Explain that you don't want to see her get hurt, and talk about the benefits of dating someone her own age.
Your daughter says that she enjoys the outings to restaurants and theatre that he is able to provide, and with boys her own age she often has to pay half, the older man pays for everything.
When asked about his children, she goes on to say that they are 12 and 14 and seem okay, of course, they do, she is not much older than they are.
You then go on to say that it is not what you want for her, as she is young and should be having lots of fun with people her own age. So you wait to see what happens next, and you don't have to wait long.
HOW DO YOU TELL IF A DIVORCED MAN LOVES YOU?
Your daughter goes to spend the weekend at her new boyfriend's house, they have been going out for three months, and this is the first time she has stayed over. She comes home on Sunday night looking tired and jaded. When you ask her how it went, she says that the children were there too, and she found herself doing a lot of washing up, cleaning, and lots of laundry and ironing. She goes on to say that she wonders if he really loves her, and goes off to bed exhausted. You think 'welcome to my world', but you wisely don't say anything.
IF HE LOVES YOU HE WILL BE; ATTENTIVE, CONSIDERATE, CARING, AND CONSULTATIVE.
---
Find Affordable Fashion.
Affordable Fashion for Men & Women. High Discounts & Quality Assurance. 
Special Promo code for my readers: NEWCHICAFF01 (Get a free gift and use 20% OFF coupon now)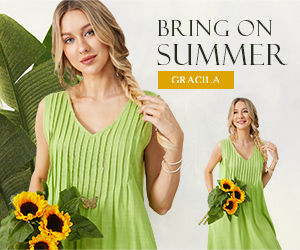 ---
ADVANTAGES OF DATING A DIVORCED MAN
A young woman requires a certain level of maturity to handle a situation like this. To give him credit, he does seem to love her and appears on Tuesday night to take her out to dinner, bringing a big bunch of Roses as a thank-you for all the hard labor of the weekend.
The following weekend they go away together for the first time and the romance appears to be back on track after spending two nights in a coastal resort. You find out in the course of conversation that he has been divorced for two years, and that he has an amicable association with his ex-wife and joint custody arrangements and that his ex has recently married again.
ADVANTAGES ARE;
He should be more financially secure than a young man.
He will usually make better decisions.
His career path will be well defined ( he won't be still working his way up the ladder).
He will usually be more mature.
DISADVANTAGES OF DATING A DIVORCED MAN
However, as the situation develops there will be advantages and disadvantages.
SOME DISADVANTAGES ARE:
There may be financial disadvantages, as he already has child support to pay.
It may preclude you from having your own children for many years.
He may not want more children.
It may mean you have to live in an apartment, not a house.
COMPLEX RELATIONSHIPS
In any relationship, there are compromises to be made, and sometimes when you are young you don't have the same expectations as an older person.
If you are much younger than the divorced man the best thing that you can do is take the time to get to know one another, and a couple of years can change the balance enormously in the relationship stakes. Try to get together with his children regularly, and go on some family outings, this will help you not only to know them better but to form a bond with them. If you get on well with them, it will make things much easier later.
Keep working and building your own career, you may find that you will always need and want to work. Ask your boyfriend to come and have dinner with your family at home, regularly, to ensure he gets on well with them.
CONCLUSION
If you both want the relationship, it can, and probably will work, the main thing is to keep the lines of communication open, and to give the relationship time for you to form a strong bond with your future partner.